WhatsApp launched the functionality to link an existing WhatsApp account to an additional mobile phone for all Android beta testers. According to WhatsApp tracker WABetaInfo, the feature is an extension of multi-device support.
"After linking a WhatsApp account to the secondary mobile phone, users can finally access their chats on the second device without requiring an active Internet connection on the primary phone. Initially, companion mode was only available to a select group of beta testers," reported WABetaInfo. This functionality was first introduced in November 2022 as a major update of WhatsApp beta for Android.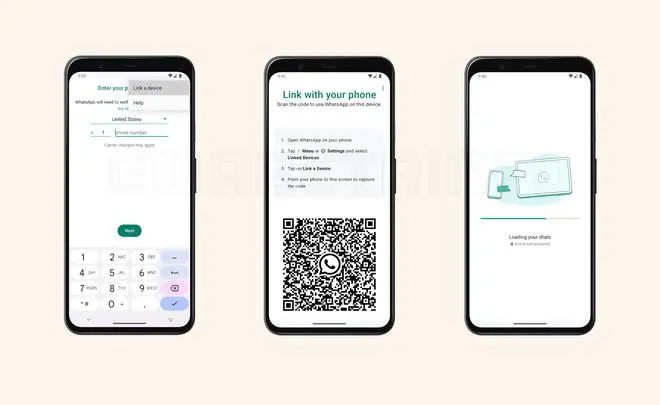 WhatsApp Companion Mode

Currently, the secondary device can only be an Android phone. However, users can connect Android as a secondary device to iPhone. Users can access chat history through linked devices. However, they cannot manage broadcast links and status updates through the slave device.
Steps to Link Android Device

Step 1: On your secondary Android mobile, download the latest beta of WhatsApp Messenger or WhatsApp Business from the Google Play Store.
Step 2: Tap the additional items menu in the registration screen and you will eventually see an option to "Link Devices".
Step 3: Open WhatsApp on your main device. Go to Settings and Linked Devices.
Step 4: Point this device at your secondary mobile phone to capture the QR Code.