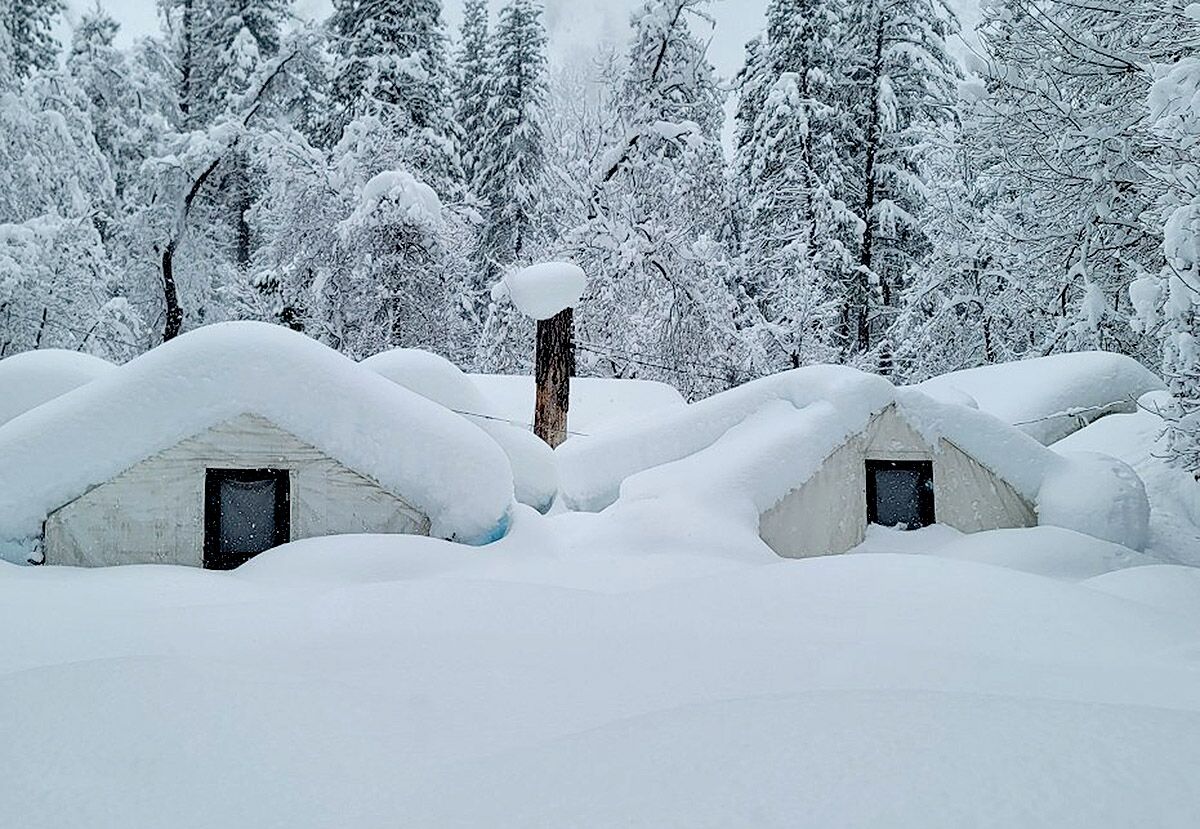 While the temperature is heating up, snow melt record and another one flood forecastYosemite National Park has announced that three campgrounds will be closed starting Monday.
Park officials said Sanitary Camp and the Lower and North Pines campgrounds will remain closed until conditions are more stable – and possibly further closures. More updates will be provided on Monday evening.
A flood warning issued by the National Weather Service on Saturday night is in effect until at least Friday. Officials say the Merced River could rise as high as 12.6 feet by midweek and cross the Pohono Bridge, an iconic stone bridge in Yosemite Valley.
After a series of extreme storms covered the Sierra Nevada with snow sets recordthe whole park was closed for almost a month from late February to mid-March. Most campsites have to close again at the end of April because the Merced River is usually calm soaring on its shores.
Unlike last month's flood forecast, the latest forecast calls for indefinite warm weather, which could accelerate snowmelt and flooding. As of May 1, officials said, Yosemite still has more than double the amount of snow on the ground than average for this time of year.
Park officials said: "The combination of prolonged hot weather and heavy snowfall means the Merced River is likely to remain above flood levels for some time. Vernal Fall, Nevada Fall, Bridalveil Fall and Yosemite Falls are also flowing very strongly.
Yosemite Valley, Wawona, and Mariposa Grove can still be reached by entering via Highways 41 and 140, but park officials note that reaching Mariposa Grove requires a four-mile hike with elevation 500 feet change.
Hetch Hetchy and Hodgdon Meadow can be reached via Highway 120 from the west, but Tioga Road (a continuation of Highway 120 through the park) and Glacier Point Road remain closed — and likely won't open until May 7, if not later, due to heavy snowfall.
Big Oak Flat Road is also expected to remain closed until mid-June or July.