Every taxpayer is assigned a Perpetual Account Number (PAN). According to the Income Tax Department, a person cannot hold more than one PAN. The same individual cannot apply for another PAN once he or she has been granted a PAN.
An individual can own two PANs after making dual applications or when making adjustments to an existing PAN.
"A penalty of Rs 10,000 may be imposed under Section 272B of the Income Tax Act 1961, as there is more than one PAN," the Income Tax Department mentioned on its website. Therefore, if an individual owns more than one PAN, they will have to immediately abandon the duplicate PAN.
Note: Individuals can electronic PAN card download to own a soft copy.
Steps to refund duplicate PAN card

Step 1: Visit the UTIITSL or Protean website (formerly NSDL eGov). PAN card related services are also available in UMANG.
Step 2: Click "change or edit in PAN card" available in PAN service.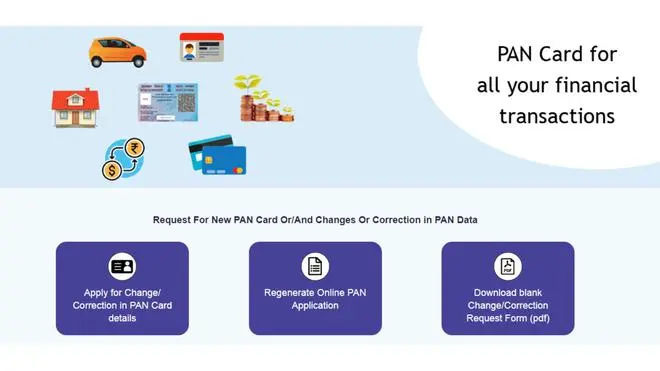 Step 3: You can choose to download and submit the form offline, or click "register changes or edits" to do it online.
Forms can be filled out and submitted both online and offline. However, you will be required to submit the required documents at any National Securities Depository Limited (NSDL) office. You need to present the PAN card you want to surrender along with the form.
Can the PAN stop working?

According to the Income Tax Department, if the PAN isn't linked to Aadhaar by June 30, 2023, it won't work — meaning PAN holders will no longer be able to use their ten-digit number.