Meta is expanding ads on Stories monetization to pay creators on Facebook based on the performance of their Stories, not ad earnings.
Meta says that the payouts will be determined by the number of plays.
"With a performance-driven model, creators can focus on content that resonates with audiences and helps them grow; advertisers have access to more inventory to reach more people; and people get a more consistent viewing experience with more relevant ads," the company added.
Earlier this month, Meta CEO Mark Zuckerberg announced features for users to discover and personalize recommendations on Facebook Reels. The company began testing ads on Facebook Reels last year. It will also start testing the program on Instagram in the coming weeks.
Social media giant will automatically add all creators invited to the program to the new payment model. Additionally, creators who have already joined the program will be moved to the new payment model over the next few weeks.
Eligible creators must complete the participation process. Users can check if they have joined the program by accessing the pro dashboard and navigating to Facebook's monetization tools section. If invited, users will see an "ad on Stories" and they can set it up to initiate referrals.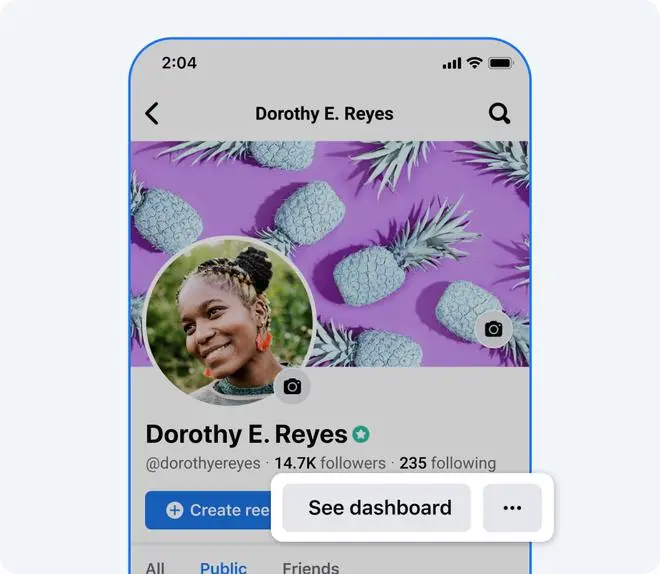 Facebook dashboard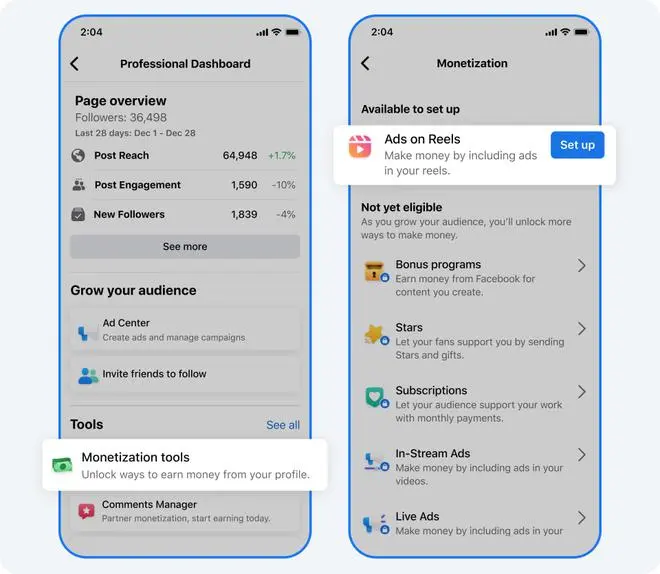 Facebook monetization tool

Meta adds: "We are still in the early stages of Ads on Roll and we will continue to closely monitor these experiments as we work towards the best solution for creators, advertisers, and advertisers. reports and our apps in general".
The company plans to begin testing a performance-based payment model for Facebook 'in-stream' ads with a small group of creators.
Meanwhile, the social media in action compared with 3.84 percent of content across 13 Facebook policies and 46.1 thousand pieces of content across 12 Instagram policies in March.