I've always known America in one way or another. I was born in Mexicali, Baja California, and since I was a child, I have watched the border area change rapidly with the times of politics. I have seen the last vestiges of Bracero Program, initially brought in Mexican workers to replace the labor shortage during the Second World War.
I also vividly remember the marches in which the parents of some of my friends who worked in the fields of the Coachella farm participated, and who participated strike and boycott led by César Chávez when he was organizing the Farm Workers Association.
While the frontier continued to transform, I studied journalism at National Autonomous University of Mexico. There, I spent the first six years of my professional life analyzing the consolidation movements in Mexico. Then I decided to immigrate to the United States.
I have lived here for about 35 years. During my journalism career, I have worked in San Diego, Santa Ana, Long Beach, San Jose, New York and New Jersey, and for the past 10 years in Los Angeles. I have worked at small unsourced newspapers and at major publications such as People en Español, the Orange County Register, the San José Mercury News, and the Los Angeles Times.
After directing newspapers for over 20 years, I am pleased to be able to spend more time writing and telling stories about our community that rarely appear in the major publications and related to the daily lives of people without much fanfare. are true role models in their communities.
As I travel across the United States, I am simply another immigrant, with the same needs and fears as everyone else, but with the same desire to move forward. I remember my first job in the United States in Escondido, in an avocado packer. I had to stack boxes for eight long hours, and whenever I complained, the partial packers encouraged me and asked, "I'm so tired, guerrilla?," They died of laughter, but they didn't stop for a second.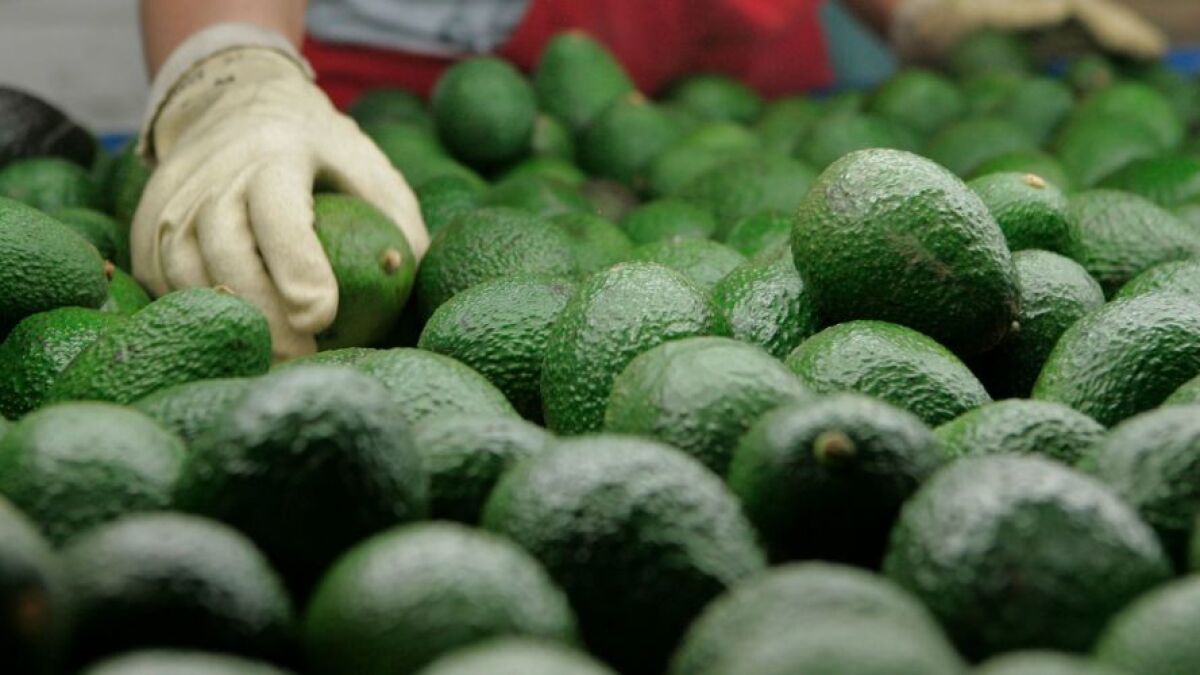 There were 10 women from Oaxaca, Michoacán and Jalisco. Single mothers with great needs. Among them they organize cundina — a savings group — and sell Tet cakes, outdoor aguas and jewelry. They take care of their children in shifts, because they do not have enough money to look after their children, so they lend each other money to pay the rent. Despite their every need, they split a taco for me to share with them.
I also got to know life around exchange meetings, where farm workers, construction workers, gardeners, nannies, domestic helpers and laborers meet for a social life. associations outside of their work. Some have fallen in love there, or divorced. There they listen to the latest music by their favorite artists, and there they buy wedding dresses, wedding flowers and small christening outfits.
Those exchanges are central to social life in a world seemingly hidden from the rest of society, yet flourishing in full view of all. There, many immigrants found their true vocation as merchants or entrepreneurs. There, the whole family overcame their economic hardship when they discovered that they could even sell ice if they wanted to.
During this tour, I saw how President Reagan's 1986 pardon changed the lives of hundreds of thousands of immigrants living in the United States who didn't want to lose touch with their family and home culture. The resulting wave of family reunification has changed the dynamics of many communities. Cities like Vista or San Marcos, in northern San Diego County, have experienced unprecedented growth in 10 years. The López, Pérez, Martínez, and Gutiérrez surnames began to appear in schools, and school districts had to create bilingual programs for their new students.
With sadness, I observed second-generation children losing their Spanish language. And I'm also pleased to see some of them recovering their ancestral language as they begin to realize that not being able to speak Spanish means losing their identity.
And as I witnessed the loving solidarity of the women of Escondido, I also witnessed other Latinos exploiting Latin Americans in farm worker camps, just as before. . Los Diablos Ranch, also in northern San Diego County, where people with papers to work legally "rent" their papers in exchange for 30% of the wages of undocumented people.
In the same camp, I saw the entrepreneurial spirit of some, such as the perfect young man at the time who drove an old-fashioned red pickup truck and lived in a small house made of cardboard and tin. beside a stinking stream.
I remember asking him curiously, "What do you do for a living?"
"He sells beer," one of his customers told me.
I do the math. At that time, about 1,200 people lived in Los Diablos. If he sells 600 beers a day, for $1 each, he can earn about $18,000 a month. At the end of the week, sales are as little as three beers per capita. Not bad, and no tax.
But you are an exception. In fact, undocumented workers, working one, two and even three jobs, pay taxes just like most American citizens. But they are not entitled to benefits of any kind.
I could also see the arrival of Governor Pete Wilson and the tension he caused. Proposition 187 — by the way, approved by California voters and whose goal is to make life miserable for undocumented immigrants.
More than ever, I see the state of California divided and enmity.
But I also saw my children, my friends' children, and my neighbors' children taking to the streets to march against Proposition 187.
I saw them organize school rallies and confront many racist groups that had begun to proliferate in the most unlikely places, like in Fallbrook, where I had the opportunity to interview. Tom Metzger, leader of the White Aryan Resistance, who told me, "I sincerely love the Mexican people, but I love them in Mexico."
And then I saw these young people becoming activists and starting to hold political positions in different parts of the state. Bringing hope for a better state to all.
As job opportunities popped up in New York and New Jersey, I encountered a face of the Latino/Hispanic community that I had never known before: someone from the East Coast. When the Dominicans arrived at the Big Apple, they mixed with the Boricuas and Cubans and the nascent Mexican community in historic Colombian neighborhoods. I also witnessed the arrival of wealthy Latinos from across Latin America, who have made Miami one of the main Latin American capitals.
I have known the Dominicans mofongo; Cuban ropa vieja, Puerto Rican coquito, and I have listened to plenas, son, salsa, merengue, and bachata, and I understand that although we have much in common, we Latinos and Latin Americans have a lot in common. different customs, traditions, flavors, accents and languages. How often do we "forget" (or rather ignore?) other Latinos whose primary language is Maya, Nahuatl, Purepecha, Mixtec, Quechua or Guarani?
And that's why this column appeared. My goal is to build a bridge to the whole world that lives in Spanish and that doesn't seem to exist to the rest of society. And not as some people think "learn English to socialize". Many of us speak English, but prefer to communicate in Spanish, as the language is part of our identity.
I want to show our faces and share our stories. Through this column, I want to reveal the daily activities of men, women and children who work, create and celebrate life in Spanish combined with English.
This bridge will grow from telling stories, like mine, the neighbor's story, the gardener's story or the chef's story. I guarantee you will be amazed at the richness in their lives.