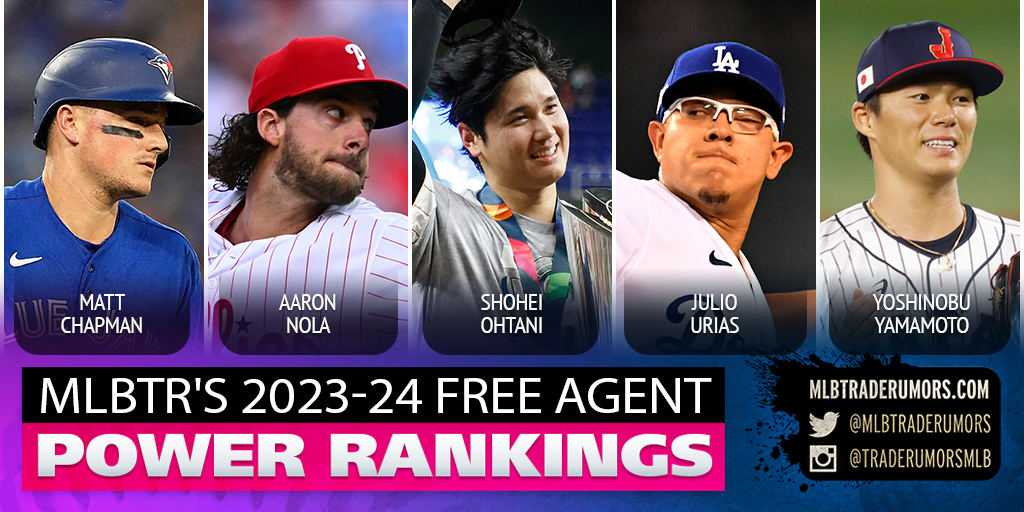 Welcome to the year's first edition of the 2023-24 MLB free agent power rankings!  With this series we will attempt to rank players who are on track for free agency after the 2023 season, by measure of their estimated earning power.
MLBTR will take periodic looks at the top of the class from now through the remainder of the season.  Season performance will start to influence these rankings, but 11 or 12 games into the season, it's not much of a factor in the April edition.  By the end of the season, 2023 results will matter quite a bit.  A strong platform year can elevate any player's status in free agency, just as a poor walk year can tank their stock.
For the full list of 2023-24 MLB free agents, click here.
Our power rankings are compiled collaboratively by myself and MLBTR writers Anthony Franco, Steve Adams, and Darragh McDonald.  Players with opt-out clauses and player options are included, even if they've previously given indications they may forgo the opportunity to return to the market.
The 2023-24 MLB free agent class is an odd one.  It's headed up by Shohei Ohtani, the Angels' incredible two-way superstar, but seems to fall short of last winter's class that was led by Aaron Judge and four star shortstops.
As can often happen, the 2023-24 class has had some of its thunder stolen by extensions.  Notably, Manny Machado and Rafael Devers inked extensions in excess of $300MM.  Yu Darvish and Miles Mikolas came off the market this year as well.  Other players who would have been free agents after '23 had they not signed extensions include Matt Olson, Tyler Glasnow, Luis Castillo, Ozzie Albies, Yoan Moncada, Ryan McMahon, and Kyle Freeland.  And just a few hours prior to the publishing of this list, the Cubs agreed to an odd three-year deal to retain Ian Happ, who had been ranked eighth.  Additional players from the list below may also come off the board with extensions before free agency opens in November.
Let's get to it!
1.  Shohei Ohtani, SP/DH, Angels:  Ohtani signed with the Angels in December 2017, generating significant hype given his ability to serve as both a starting pitcher and regular designated hitter.  He'd done so for five years as a member of NPB's Nippon Ham Fighters.  No one knew how this experiment would go, as even Babe Ruth quickly phased out pitching after he started setting home run records in 1919.
Scouts were skeptical, but Ohtani posted a huge 149 wRC+ in 367 plate appearances as a rookie, while also pitching to a 3.31 ERA in ten starts.  The performance netted him the AL Rookie of the Year award in 2018.  But aside from dealing with blisters that year, Ohtani came down with an elbow sprain in June.  He got a platelet-rich plasma injection, stopped pitching for the season, and continued hitting.  He returned to the mound for a brief outing in September that year, and then underwent Tommy John surgery after the season ended.
Ohtani was still able to hit in 2019, returning in May of that year and posting a 120 wRC+ on the season.  That campaign ended early with surgery to address a bipartite patella in his left knee.  The pandemic delayed the start of the 2020 season, resulting in a gap of nearly two years between Major League pitching appearances for Ohtani.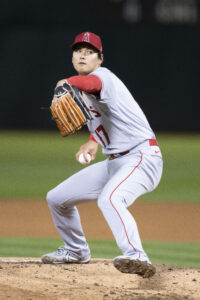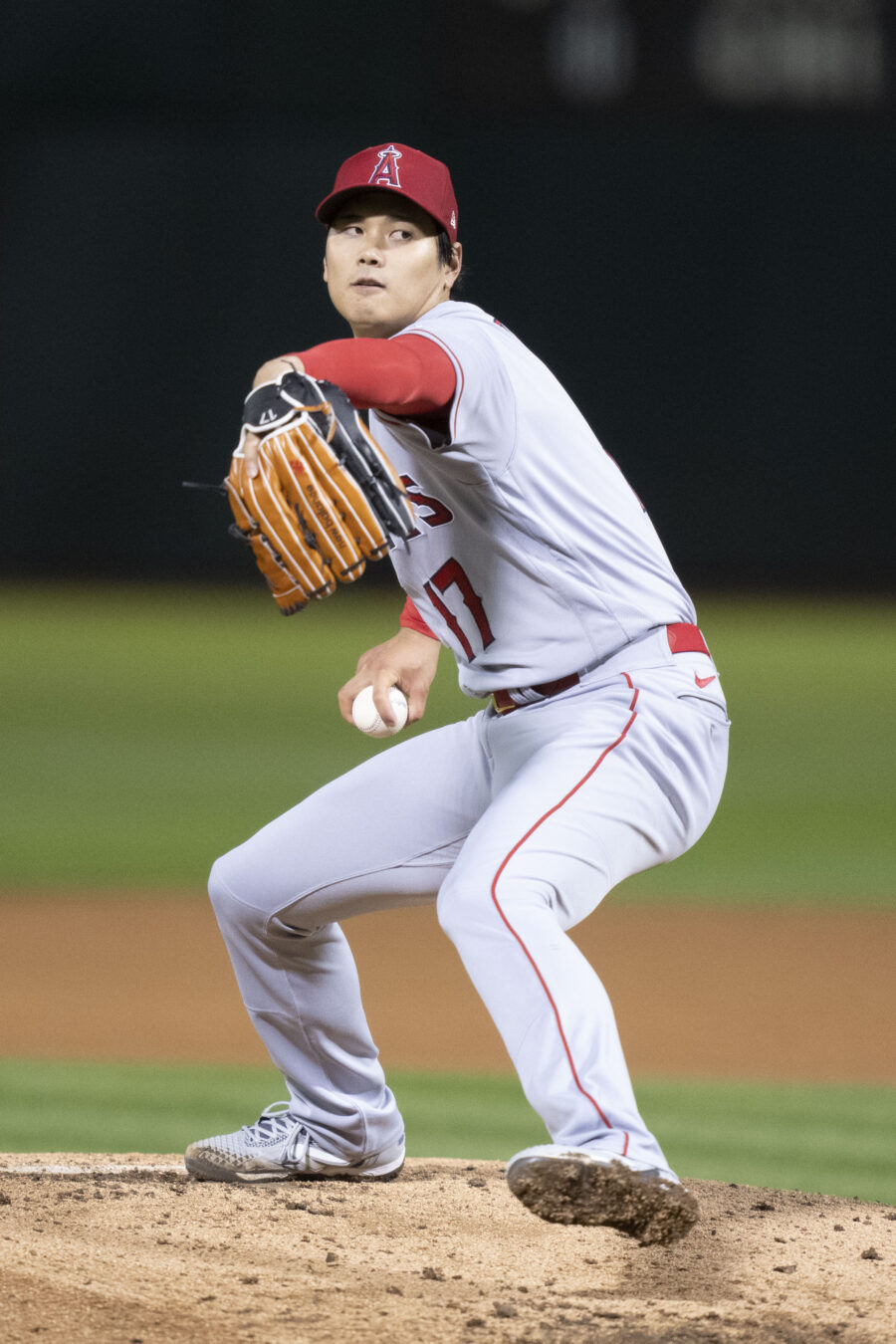 Based on where he went in my fantasy baseball drafts in March 2021, expectations were relatively low for Ohtani entering that season.  Ohtani shattered those expectations, winning the AL MVP award in '21 and finishing second in '22.  He posted a 146 wRC+ with 80 home runs in 1,305 plate appearances during that time.  Ohtani also made 51 starts across 296 1/3 innings, posting a 2.70 ERA and 31.4 K%.  His pitching performance netted a fourth place Cy Young finish in 2022.
Over the past two seasons, Ohtani accomplished what many thought simply could not be done in modern MLB.  Ohtani, who turns 29 in July, is simultaneously one of the best hitters and pitchers in MLB.  He was worth 17.5 WAR from 2021-22, edging out Aaron Judge for the best in the game.  Ohtani is a once-in-a-lifetime sensation at the peak of his abilities.
Ohtani is earning an arbitration-record $30MM this year, and he's on track for free agency after the season.  Angels owner Arte Moreno was unwilling to part with Ohtani despite trade offers last summer, just as he was ultimately unwilling to sell his team this winter despite soliciting bids.  Moreno hopes to retain his two-way star, but told reporters, "Ohtani has to want to be here too."  Moreno expressed willingness to go over the competitive balance tax threshold, but also admitted that the club has not had discussions with Ohtani.
The Angels have never had a winning season in Ohtani's five years with the club, though that might change in 2023.  Asked about the extension possibility in February, agent Nez Balelo said, "I've always been open to it. But there's several layers to this one, and Shohei's earned the right to play through the year, explore free agency, and we'll see where it shakes out."
So, what actually drives Shohei Ohtani?  There's evidence it's not entirely money, since he chose to come to MLB at age 23.  His age limited him to a $2.3MM signing bonus, when waiting two more years could've resulted in over $100MM more.  Ohtani's six other finalists in 2017 were the Mariners, Rangers, Cubs, Padres, Dodgers and Giants.  At the time, Balelo said, "While there has been much speculation about what would drive Shohei's decision, what mattered to him most wasn't market size, time zone or league but that he felt a true bond with the Angels."
Still, many have noted that most of Ohtani's finalists were on the West Coast.  And it's certainly logical that after accomplishing so much as an individual, Ohtani will focus on joining a team he believes will be a perennial contender.  The Dodgers and Padres are oft-cited potential matches, and most expect the Mets to be heavily involved.  The Giants took two large swings at star players last winter, and the Yankees and Mariners shouldn't be discounted.  I'm sure you could name a half-dozen at least semi-reasonable fits.  In terms of payroll commitments for 2024 and beyond, the Dodgers, Giants, and Mariners are much better-positioned than the Yankees, Padres, and Mets, though it's difficult to picture Steve Cohen staying out of the fray.
The largest contract in MLB history remains Mookie Betts' 12-year, $365MM extension in July 2020, though it included significant deferrals.  Ohtani's teammate Mike Trout received $360MM in new money back in 2019.  So no one has even signed for $400MM yet, though the Padres reportedly offered Judge around $415MM and the Nationals offered Juan Soto $440MM.
No one doubts that Ohtani will become the first player to truly top the $400MM barrier, and common speculation is that he will reach $500MM.  Where will the bidding stop for a generational talent and marketing bonanza such as Ohtani?  I'm not willing to rule out a $600MM contract, though perhaps something in the $550MM range could represent a sweet spot.
The 2022-23 offseason included a trend toward extra-long contracts, with Machado, Trea Turner, and Xander Bogaerts all getting 11-year contracts paying through age 40.  The goal of those was to reduce the average annual value and accompanying CBT hit.  Going through age 40 would mean a 12-year contract for Ohtani, though I personally think a 14-year term has a chance of passing MLB's scrutiny.  It's been suggested that the Padres' concept of paying Judge through age 44 wouldn't have passed muster, but that's not to say going through age 42 is off the table.
If Ohtani aims for maximum dollars and the $40MM standard only Judge has achieved on a long-term deal, I think 14 years and $560MM could be an end point.  There's also an argument that since Ohtani is both an elite hitter and pitcher, he should land an average annual value in excess of $45MM or even $50MM.  Max Scherzer currently holds the record at $43,333,333.33 per year, though only Judge received $40MM for more than three years.
I could also be wildly wrong and Ohtani could fall well short of the $560MM guess.  Nor do I have any idea whether Ohtani will accept the largest deal proposed to him.  Buckle up for what could be the most fascinating and frenzied free agency in MLBTR's 17-year history.  Our Ohtani page can be found here, which we'll be beefing up with some additional quality content soon.
2.  Julio Urias, SP, Dodgers:  Urias may not generate the hype of Ohtani, but the lefty is a former prodigy in his own right and our clear #2 for earning power in this free agent class.  After being handled carefully as a minor leaguer, Urias made his Major League debut for the Dodgers at the age of 19, way back in 2016.  His pitch counts were kept low, and at the end of a successful season Urias made two playoff appearances for the Dodgers, including an NLCS start.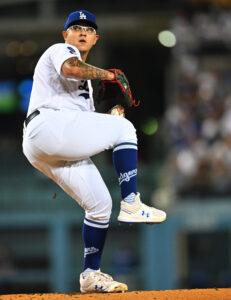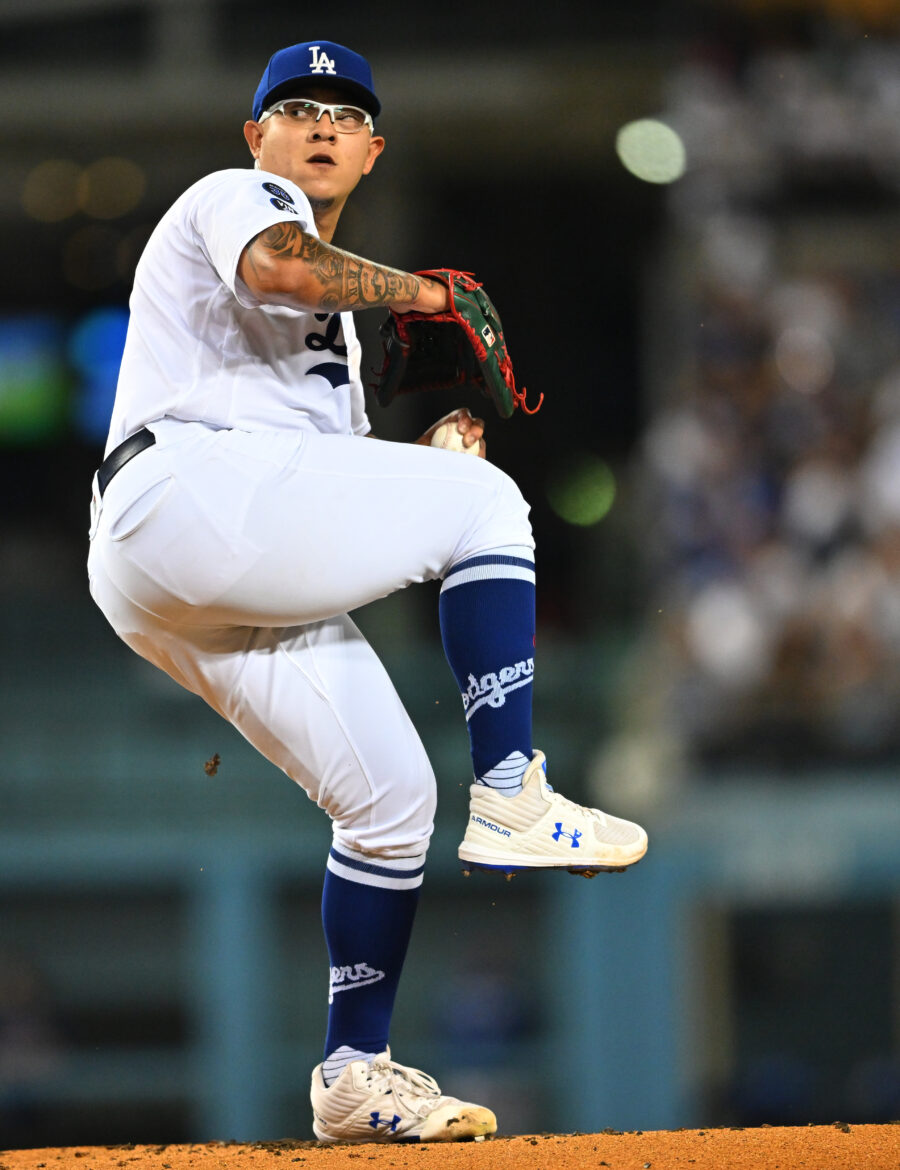 Unfortunately, Urias came down with a serious shoulder injury in June 2017, and anterior capsule surgery was required.  He went nearly 16 months between MLB appearances.  In 2019, Urias was again handled carefully, pitching out of the bullpen more often than the rotation.  That year, he was arrested on suspicion of domestic violence, according to the LAPD.  MLB ultimately issued a 20-game suspension.
Urias entered 2020 without restrictions, and wound up making ten starts in the pandemic-shortened season.  He was utilized creatively in the postseason that year, making two starts and four multi-inning relief appearances.  Urias memorably got the last seven outs in Game 6 of the 2020 World Series, freezing Willy Adames with a called strike for the last one and getting mobbed by his Dodgers teammates after winning it all.
Urias further turned a corner in 2021, topping 200 innings between the regular season and postseason – easily a career-high.  He won 20 games with a 2.96 ERA and finished seventh in the NL Cy Young voting.  He followed that up in 2022 with a third-place Cy Young finish and an NL-best 2.16 ERA.
Despite a 2.57 ERA from 2021-22 that ranked second among all qualified starters, Urias can't quite be described as dominant.  His 25.2 K% during that time was still above-average, ranking 21st among starters.  His pinpoint control was even better, with a 5.5 BB% that ranked ninth.  Much of Urias' success can be attributed to his ability to limit hard contact.  His BABIP was just .251 from 2021-22, third-lowest in MLB, and his Statcast hard-hit rate ranked second each year.  Urias is not particularly adept at getting groundballs, but fewer of the flyballs he allows leave the yard.
So Urias' case as one of the best pitchers in baseball is based more on great control and weak contact than it is punching out batters.  His results are undeniable.  But the factor that sends his earning power through the roof is his age: he does not turn 27 until August.  Because players so rarely debut at the age of 19, it follows that a free agent ace entering his age-27 season is extremely uncommon.  We have seen it on the position player side, such as Bryce Harper and Manny Machado hitting free agency in advance of their age-26 campaigns.
Pitchers are seen as greater risks than position players, so Harper's 13-year term probably isn't happening with Urias.  On the other hand, last offseason's trend for star free agents was all about reaching a specific total, with the years and average annual value being secondary.  Agent Scott Boras likely has a clear target to attempt to top: Stephen Strasburg's $245MM, a contract he brokered in December 2019.  If getting there requires a term that would've previously been considered untenable, such as nine or ten years, that wouldn't shock me.
It is worth noting that Strasburg's contract has been a disaster due to injuries.  Urias' shoulder surgery will be more than six years behind him when he hits free agency, but a clean bill of health will be crucial to any monster long-term deal.  There's also the matter of Urias' good-but-not-amazing strikeout rate in an age where some starters can whiff more than 30% of batters faced.  Urias doesn't have that, and his fastball averages 93 miles per hour rather than 97.  So while I think Boras' goal and expectation will be $250MM+, it remains to be seen whether Urias can secure the second-largest pitcher contract of all-time behind Gerrit Cole's $324MM.
Where do the Dodgers stand on Urias?  The club has been perfectly willing to let star free agents leave, while also retaining other long-time Dodgers or occasionally plucking a top free agent from another team.  In other words, there's no way to know their intentions with Urias based on their history.  I will say that I could see the potential risk being too high for the Dodgers, and it's possible they focus their efforts on Ohtani or other top free agent pitchers.
3.  Aaron Nola, SP, Phillies:  Nola and Urias will make for an interesting comparison, if both reach the open market after the season.
Nola turns 30 in June, so he's about three years older than Urias.  Nola was drafted seventh overall by the Phillies in 2014 out of Louisiana State, making his MLB debut the following year at the age of 22.  He was seen as more of a high floor than a high ceiling pitcher at the time.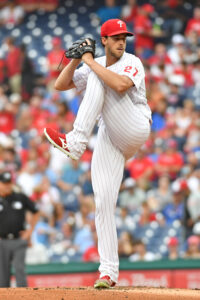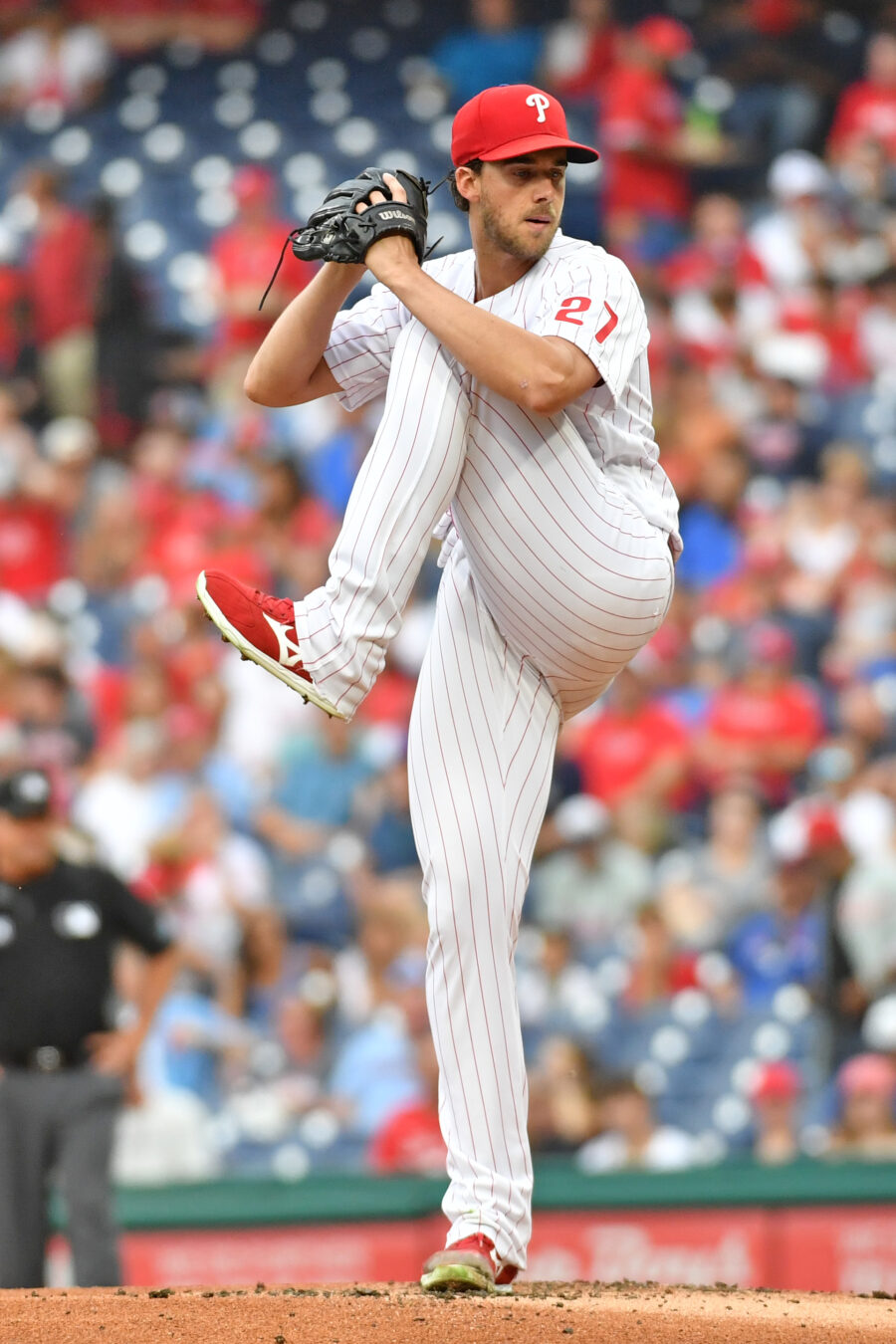 Nola experienced an early-career hiccup in August of 2016, when he hit the IL for an elbow strain.  That injury ended Nola's season after 20 starts.  Nola was able to recover from the strain without surgery, and has not gone on the IL for an arm injury since.  Furthermore, Nola has become the game's preeminent workhorse, leading all pitchers in innings from 2018-22.
Nola is much more ace than innings guy, however, having turned a corner in 2018 with a third-place Cy Young finish.  He also finished seventh in 2020, and fourth in '22.  Like Urias, Nola works around 93 miles per hour, but the Phillies' righty has racked up strikeouts at an elite clip.  From 2020-22, Nola whiffed 30% of batters faced, ninth in MLB among qualified starters.  His control is even better than that of Urias, with a 4.9 BB% during that time that ranked fourth among starters.
Nola added his first playoff experience last year in the Phillies' run to the World Series.  A pair of excellent starts helped the Phillies advance, though he faltered in the NLCS and World Series.
Nola's groundball rate has slipped in recent years, and his Statcast marks haven't been consistently excellent the way Urias' have.  That means Nola's home run rate and batting average on balls in play can fluctuate season-to-season.  That's how he was able to post a 2.37 ERA in 2018 but a 4.63 mark in 2021 despite arguably demonstrating better skills in the latter season.
Back when Nola had three years of MLB service, he inked a four-year extension with the Phillies that included a club option on a fifth year, which the Phillies gladly exercised.  If he remains healthy and effective in 2023, a contract north of $200MM has to be in play if Nola reaches the open market.
Nola and the Phillies have shown mutual interest in a contract extension this year, with offers being exchanged in February.  Talks were tabled when an agreement could not be reached prior to the season, but both Phillies president of baseball operations Dave Dombrowski and agent Joe Longo spoke positively of rekindling discussions after the season.  That can be difficult when free agency is days rather than months or years away, but it has happened before and remains a possibility here.
4.  Yoshinobu Yamamoto, SP, Orix Buffaloes: Back in February, Joel Sherman of the New York Post wrote that there is "strong belief among MLB teams" that Yamamoto will be posted by the Buffaloes after the season.  As MLBTR's Steve Adams wrote, "Yamamoto is already a four-time NPB All-Star and has taken home both the Pacific League MVP Award and the Sawamura Award (Japan's equivalent to MLB's Cy Young Award) in each of the past two seasons."
Adams compiled stats and various scouting reports suggesting Yamamoto could profile as an ace or something close to it in MLB as well.  But the kicker is that Yamamoto doesn't turn 25 until August, so he's two years younger than even Urias.  Pitchers this good and this young can basically only come through international free agency, and Yamamoto will be right at the age that allows for the full bidding war that Ohtani passed on when he came over.
Masahiro Tanaka comes to mind as a someone who moved from NPB to MLB at the same age and at a time when there was open bidding on posted players.  Tanaka's deal with the Yankees was finalized in January 2014.  That was a seven-year, $155MM contract plus a $20MM posting fee.  That contract notably included an opt-out clause after the fourth season.
The current posting agreement calls for 20% of the first $25MM, 17.5% of the next $25MM, and 15% of the remainder.  Using a $200MM contract as an example, the posting fee would be $31.875MM.  The posting fee is not part of the competitive balance tax calculation, however, presenting a carrot to teams that carry payrolls high enough to be affected by the CBT.
Ten years after the Tanaka deal, I feel Yamamoto is indeed capable of reaching $200MM before accounting for a posting fee.  However, in this age where teams try to stretch out contracts as long as possible, given his youth Yamamoto might prefer either the flexibility to opt out, the total expiration of the contract while he's still young enough to be a desirable free agent again, or both.  Though Ohtani will loom large over this offseason, Yamamoto getting posted would be a huge story in its own right.
5.  Matt Chapman, 3B, Blue Jays:  The conversation about Matt Chapman starts with his stellar defense at third base.  Since breaking in with the A's in 2017, Chapman has snagged three Gold Glove awards, most recently in 2021.
The Statcast Outs Above Average backs up Chapman's defensive excellence, as he's ranked in the top four at third base in 2017, '18, and '19 and first in '21.  Pandemic-shortened season aside, the only interruption in Chapman's run of top-shelf defense, at least according to the numbers, was in 2022.  He graded out as more of an average defender last year.  While Chapman's reputation deservedly holds strong, a strong showing this year will only help his earning power in free agency.
From 2018-19 with the A's, Chapman's bat aligned with his glove to push him into 6-WAR superstar territory.  Chapman posted a 132 wRC+ during that time, mashing 60 home runs.  Chapman's strikeout rate climbed to a dangerous level in the shortened 2020 season, and then he underwent surgery to repair a torn right hip labrum in September of that year.  Chapman had his worst year with the bat in 2021, and the A's shipped him to Toronto in March 2022 as part of their post-lockout fire sale.
Chapman's strikeout rate climbed and his batting average plummeted since 2020, though he's remained an above-average hitter.  He posted a solid 117 wRC+ in 2022, with 90th percentile-range Statcast metrics suggesting room for more.  That has indeed been the case in the early going of 2023, though it's only been 48 plate appearances at the time of this writing.
Chapman's 30th birthday is approaching this month, so he'll play next year at 31.  That could invite comparisons to the free agent contracts signed by Marcus Semien and George Springer, with seven and six-year terms respectively.
However, I keep harping on how the old free agency principles went out the window last winter, so Chapman and agent Scott Boras are hardly limited to a seven-year term.  It's not difficult to picture a return to the 6-WAR level for Chapman this year and a contract expectation north of $200MM.
Asked about free agency in February, Chapman said all the right things, but there's no known momentum toward a long-term deal with the Blue Jays.  With fellow third basemen Manny Machado and Rafael Devers staying put, Chapman has emerged as the top non-Ohtani free agent position player of the 2023-24 free agent class.
6.  Lucas Giolito, SP, White Sox: Giolito was drafted sixth overall by the Nationals in 2012 out of Harvard-Westlake High School.  He was a key piece on the trade that sent Adam Eaton to the Nats in December 2016.
Giolito struggled mightily in his first full season in the Majors in 2018, and then did a complete about-face in 2019 by making the All-Star team and finishing sixth in the AL Cy Young voting.  He finished seventh and 11th in the years that followed, posting a 3.47 ERA with a 30.7 K% from 2019-21.
Giolito's performance fell off quite a bit in 2022.  His average fastball velocity dropped from 93.9 miles per hour to 92.6, and his strikeout and walk rates both went in the wrong direction.  While Giolito's spin rates did go down quite a bit with the June 2021 sticky stuff crackdown, that's overly simplistic as a complete explanation for his decline.  As John Foley of Pitcher List wrote, "Rather than it being one clear issue to blame, it seems Giolito dealt with a number of seemingly smaller things – perhaps the early season core injury, the COVID illness, the new bulk on his frame, or the changed ability to grip the ball, or some combination thereof – that resulted in subtle mechanical tweaks that decreased the quality of his stuff, reduced the deception in his delivery, and broke down how well his pitches tunneled together."
It's far too early to tell whether Giolito will right the ship in 2023.  And even if Giolito doesn't come all the way back to his 2019-21 levels, he reinvented himself once before, and there are teams that have had more success coaxing the most out of starting pitchers than the White Sox.  For all the extensions the White Sox have worked out, a deal with Giolito doesn't appear to be in the cards.  Giolito, still only 29 in July, figures to secure an opt-out if his 2023 performance disappoints.
7.  Teoscar Hernandez – RF, Mariners:  Hernandez was signed by the Astros for $20K out of the Dominican Republic in 2011.  The club shipped Hernandez and Nori Aoki to the Blue Jays for Francisco Liriano at the 2017 trade deadline.  Prior to that season, Hernandez was considered a 55-grade prospect by Baseball America.
Jose Bautista's departure opened up a spot for Hernandez in 2018, and he became a starter at the outfield corners for the Jays.  After a couple years of slightly above-average offensive production, Hernandez turned a corner in 2020 with a 142 wRC+ and 16 homers in 207 plate appearances.  That power was no fluke, as Hernandez posted a 131 wRC+ from 2021-22 with 57 home runs, cutting his strikeout rate a bit as an added bonus.  He picked up Silver Slugger awards and MVP votes in both '20 and '21.
Overall as a hitter, Hernandez is known for big power, top of the chart Statcast metrics, a still-high strikeout rate, and a middling walk rate.  Though he has a strong arm, Hernandez's right field defense typically grades as below-average.  Since 2020, the total package has resulted in about 4 WAR per 650 plate appearances.  Hernandez has not actually reached that plate appearance plateau, however, as he's had IL stints for multiple oblique strains.  He's set to turn 31 in October.
Seeking a controllable bullpen arm and perhaps some payroll flexibility, the Blue Jays traded Hernandez to the Mariners last November for setup man Erik Swanson as well as prospect Adam Macko.  The Mariners have given no signal an extension is in the works for Hernandez, and they beat him in an arbitration hearing in February.  He may wind up a one-year rental for Seattle.
As a free agent, Hernandez gives off some Nick Castellanos vibes, though we think he can top that player's $100MM deal.  Hernandez lost a key competitor in the market with Ian Happ signing a three-year extension with the Cubs.
8.  Jordan Montgomery, SP – Cardinals: Montgomery, a 30-year-old lefty, was drafted by the Yankees in the fourth round out of the University of South Carolina back in 2014.  He was able to land the team's fifth starter job out of camp as a rookie in 2017, though he was not needed until April 12th.
Montgomery had a strong year for the 2017 Yankees despite getting pushed out of the rotation occasionally due to the team's trades, putting up a 3.88 ERA in 29 starts and finishing sixth in the AL Rookie of the Year voting.
Montgomery opened 2018 as the Yankees' fifth starter once again, but unfortunately went down for Tommy John surgery in June.  His recovery resulted in a 16.5 month gap between MLB appearances, as the lefty got in a couple of brief September appearances in '19.  Pandemic year aside, Montgomery returned to his rookie-year level of performance with a solid 2021 season for New York.
At the trade deadline last year, the Yankees made the surprising choice to ship Montgomery to the Cardinals for center fielder Harrison Bader, who was on the IL at the time.  The jury is still out on that trade, but thus far in 13 starts for the Cardinals running into this year, Montgomery has posted a 2.97 ERA.  He also contributed a scoreless appearance for the Cards in last year's Wild Card game.
Montgomery has bumped up his velocity post Tommy John, now working above 93 miles per hour on average.  Last year he posted a 21.8 K% that improved when he joined the Cardinals, as well as a fine 5% walk rate that fits with his strong control.  It'll be interesting to see if Montgomery can continue to push his strikeout rate forward, which would only help his earning power.
MLBTR's Anthony Franco and Steve Adams pushed for Montgomery to get a spot on this list, suggesting a strong season could vault him past the new Jameson Taillon–Taijuan Walker $70MM tier, perhaps to the $100MM range.  He's got upside to climb as high as sixth in our power rankings this year.
9.  Josh Hader, RP – Padres:  Hader was a 19th round draft pick by the Orioles out of Maryland's Old Mill High School back in 2012.  At the 2013 trade deadline, the Orioles sent Hader, L.J. Hoes, and a competitive balance round A pick to the Astros for Bud Norris.  Two years later, however, the Astros sent Hader, Adrian Houser, Brett Phillips, and Domingo Santana to the Brewers for Mike Fiers, Carlos Gomez, and cash.  So that makes two players on this list who were traded away as Astros prospects by Jeff Luhnow.
Hader made his MLB debut for the Brewers in 2017 as a reliever.  At the time, he was still thought to be a starter long-term.  However, as sometimes happens, Hader was so good in the bullpen that the Brewers were never willing or able to move him back into a starting role.  He made his first All-Star team with a dominant 2018, posting an obscene 46.7 K% and finishing seventh in the Cy Young voting.  Hader was used as a multi-inning weapon that year, getting more than three outs 33 times and averaging 1.47 innings per appearance.
The following year, Hader replicated his huge strikeout rate and made another All-Star team.  It was also the last time he averaged more than an inning per appearance.  He racked up 37 saves and inched closer to being used in a traditional stopper role.  Hader made All-Star teams again in '21 and '22.
At last year's trade deadline, three games up in the NL Central, the Brewers attempted to thread the needle by trading Hader to the Padres.  In theory, they could shed some payroll in '22 and '23, replace Hader in the bullpen with Taylor Rogers, and pick up prospects Esteury Ruiz and Robert Gasser along the way.  While that plan did not pan out for Milwaukee, Hader also had a rough entry to his Padres career.  He'd already torched his ERA in two appearances prior to the trade, and then shortly after joining the Padres allowed 12 earned runs in three innings.
Hader then righted the ship for the Padres, closing out the regular season by allowing one run in 11 1/3 innings.  He then dropped an additional 5 1/3 scoreless innings in a dominant postseason.  The Padres had no problem paying Hader $14.1MM for his final arbitration year in '23.
Hader is a lanky 29-year-old lefty who has generally worked in the 95-97 mile per hour range.  He remains capable of striking out more than 40% of batters faced, allowing 10-11% to reach base via the free pass.  The walks can be less than ideal, and Hader has also been burned by the longball at times.  He's a flyball pitcher, made worse by a 14% career home run per flyball rate.  In a 60-inning season it would be normal for Hader to allow seven or eight home runs, and in 2019 he gave up 15 bombs.
Despite those flaws, Hader can still be one of baseball's most dominant relievers, hugely valuable for teams with postseason expectations.  Edwin Diaz's record five-year, $102MM deal could be in play for Hader with a big year, or perhaps he could land in the $80-90MM range occupied by Kenley Jansen and Aroldis Chapman in the 2016-17 offseason.
10.  Blake Snell, SP – Padres: Snell, 31 in December, was drafted 52nd overall by the Rays in 2011 out of Shorewood High School in Washington.  He was a supplemental draft pick the Rays received for the loss of free agent Brad Hawpe.
Prior to his 2016 Major League debut, Snell ascended to become a consensus top-15 prospect in the game.  The lefty didn't really settle into the Rays' rotation until the end of 2017.  2018 was a special year for Snell, as he won the AL Cy Young award, also making the All-Star team and grabbing MVP votes.  His 1.89 ERA topped the American League, and he won 21 games while pitching a career-high 180 2/3 innings.  That was the year Snell's strikeout rate shot upward past 30%, a level he's maintained since.  Snell's dominant 2018 performance led to a five-year, $50MM contract extension prior to 2019.
In July of 2019, Snell underwent arthroscopic elbow surgery, knocking him out for nearly two months.  He made it through the shortened 2020 season unscathed, famously getting pulled by manager Kevin Cash in Game 6 of the World Series after 73 pitches and 5 1/3 innings, having allowed one run on two hits.
Two months later, the Rays moved on from Snell, trading him to the Padres for four players.  He tallied 256 2/3 innings from 2021-22, including time missed for gastroenteritis and multiple groin strains.
Snell received a cortisone shot for his elbow in February 2020, but technically he hasn't been on the IL for an arm injury since his surgery nearly four years ago.  The knock on Snell is less health and more that he's never been one to go deep into games.  He averaged over 5.8 innings per start in his Cy Young season, but has otherwise come in south of 5.4.  And from 2019-21, he managed only 4.7 innings per start.  Part of the issue is Snell's walk rate, which sits north of 10% for his career and can climb above 12%.  In 2022, the average starting pitcher worked 5.2 innings per start, walking 7.5% of batters.
As a lefty working at 95-96 miles per hour, Snell still has the ability to dominate, as evidenced by his high strikeout rates.  And the game has been trending toward shorter starts, with teams increasingly reluctant to let their starter face a lineup a third time.  Snell's 5.33 innings per start in 2022 ranked 81st in MLB among those with at least 15 starts.  While that's not impressive, it also wasn't far off from Charlie Morton (5.55), Jameson Taillon (5.53), Nathan Eovaldi (5.46), Taijuan Walker (5.42), Lucas Giolito and Luis Severino (5.37).  It's also ahead of several players who got $12MM+ per year in free agency, like Jose Quintana, Ross Stripling, and Mike Clevinger.
Perhaps Snell's Cy Young season created unreasonable expectations, but he remains a very good pitcher with ample postseason experience.  With a typical season, he should be able to top Taijuan Walker's four-year, $72MM deal.
Honorable Mentions
Other players considered for this list, or who have a chance to play their way onto it, include Max Scherzer, Luis Severino, Tyler Mahle, Sean Manaea, Harrison Bader, Michael Conforto, Amed Rosario, and Jung Hoo Lee.  Of course, one of the best parts of baseball is surprising performances, and we'll revisit the 2023-24 MLB Free Agent Power Rankings every month.